The Lions will be desperate for a return to form when they host the Jaguares for a Round 4 Super Rugby clash at Ellis Park on Saturday, 9 March 2019, kick-off at 15h05 CAT.
The Lions have suffered back-to-back losses in their last two outings, going down 19-17 at the hands of the Stormers of February 23, before being outplayed to the tune of a 30-12 scoreline by the Bulls last weekend.
Lions coach Swys de Bruin has admitted that the home defeat at the hands of their Gauteng rivals was one of the lowest points of his career, with his side unable to compete with the physicality of the Bulls' forwards.
"We made some terrible knocks and our discipline was nowhere. If you're going to give away silly penalties, you're not going to win any games. It was a very frustrating day because we just weren't allowed to play… and we're a team that needs the ball to play," said de Bruin.

"They out-muscled us with their big and heavy forwards. They kept things tight and Handre [Pollard] kept them going forward. It was like playing against the Bulls pack of old; they were brutal. We had to man up, but we didn't."
The Jaguares come into the match with two successive wins under their belt, having beaten the Bulls (27-12) and the Blues (23-19) in the last two rounds. The clash in Johannesburg will be their first away game of the season.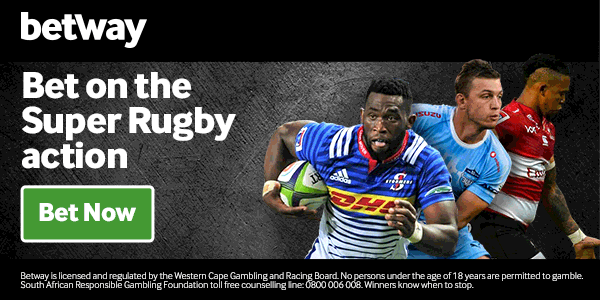 On the victory over the Blues, head coach Gonzalo Quesada said, "The key was to be effective with every ball we had available, to rely on the defence and the spirit, which is the intangible part of this team.
"The guys came out to win a game that was very hard and they did it because of the commitment they have, it fills me with pride to feel what this team made me feel today."
The Lions and the Jaguares met in Round 1 in Buenos Aires, with the South African side claiming a 25-16 victory – a fourth win over the Argentines in the last five meetings of the teams.
Lions v Jaguares – Last five results
16 February 2019 – Jaguares 16-25 Lions
21 July 2018 – Lions 40-23 Jaguares
24 March 2018 – Jaguares 49-35 Lions
24 February 2018 – Lions 47-27 Jaguares
21 April 2017 – Lions 24-21 Jaguares